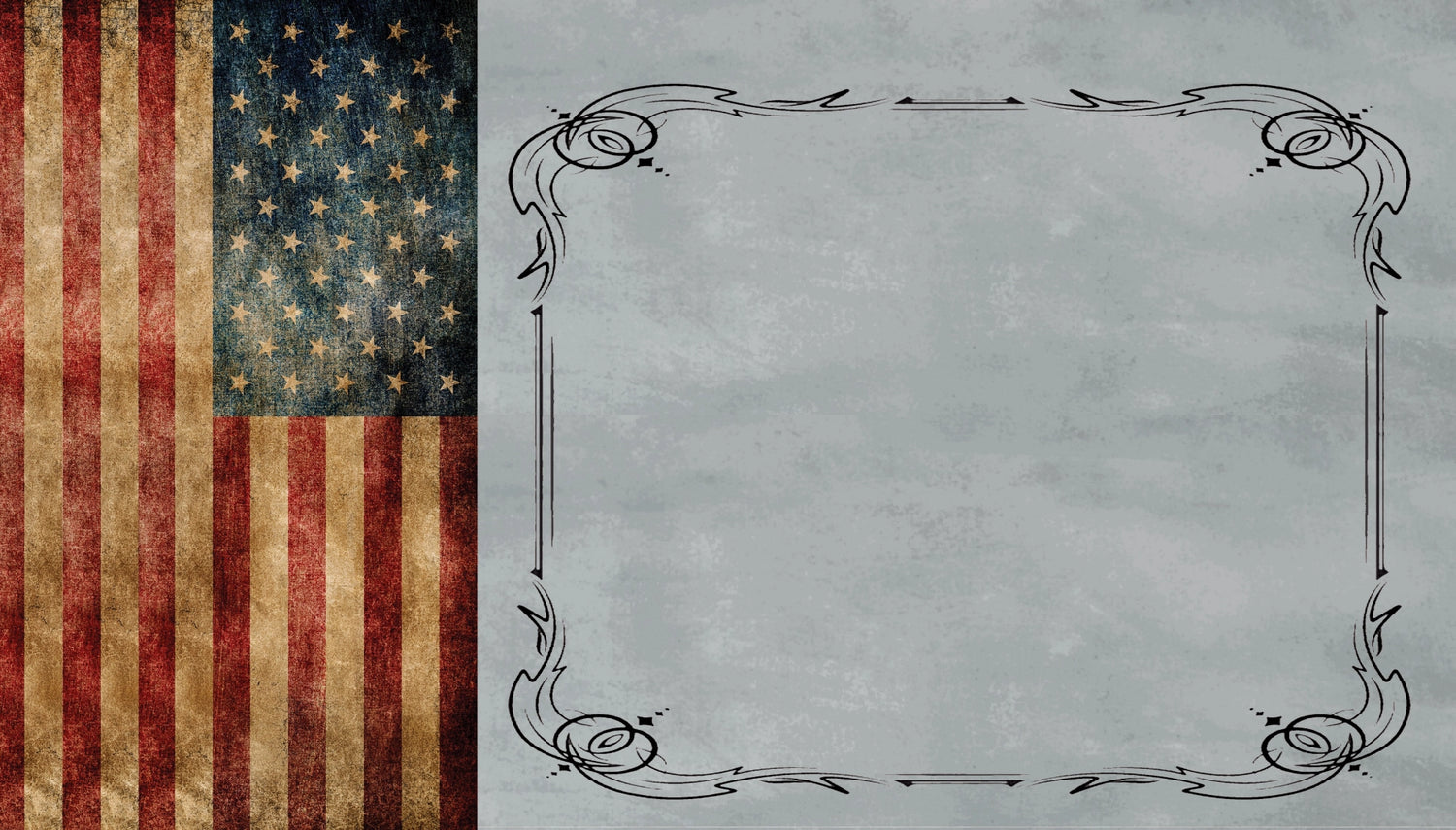 The McPherson Story
McPherson is a line of American-crafted belts and accessories conceived by Tug McPherson, an American entrepreneur, sportsman, and bulldog of mystery.
Tug's birthplace is uncertain as is his lineage. Some say he is the descendant of a famous military leader, Duke McPherson. Others claim he is the great, great, great, great, great, great, great, great grandson of  Laddie Boy, President Warren G. Harding's beloved English bulldog. 
Regardless of his origins, Tug has carved out his own niche in the American narrative.
Tug is highly educated, graduating with honors in design from an elite university in the South. While in college, Tug competed on both wrestling and golf teams and rowed a single skull as a form of meditation. At the university, Tug developed a unique sense of style. His fashion sense has been described as diverse and vibrant with a nod to times past. Tug developed the McPherson line of belts and accessories to express his unique taste and love of life.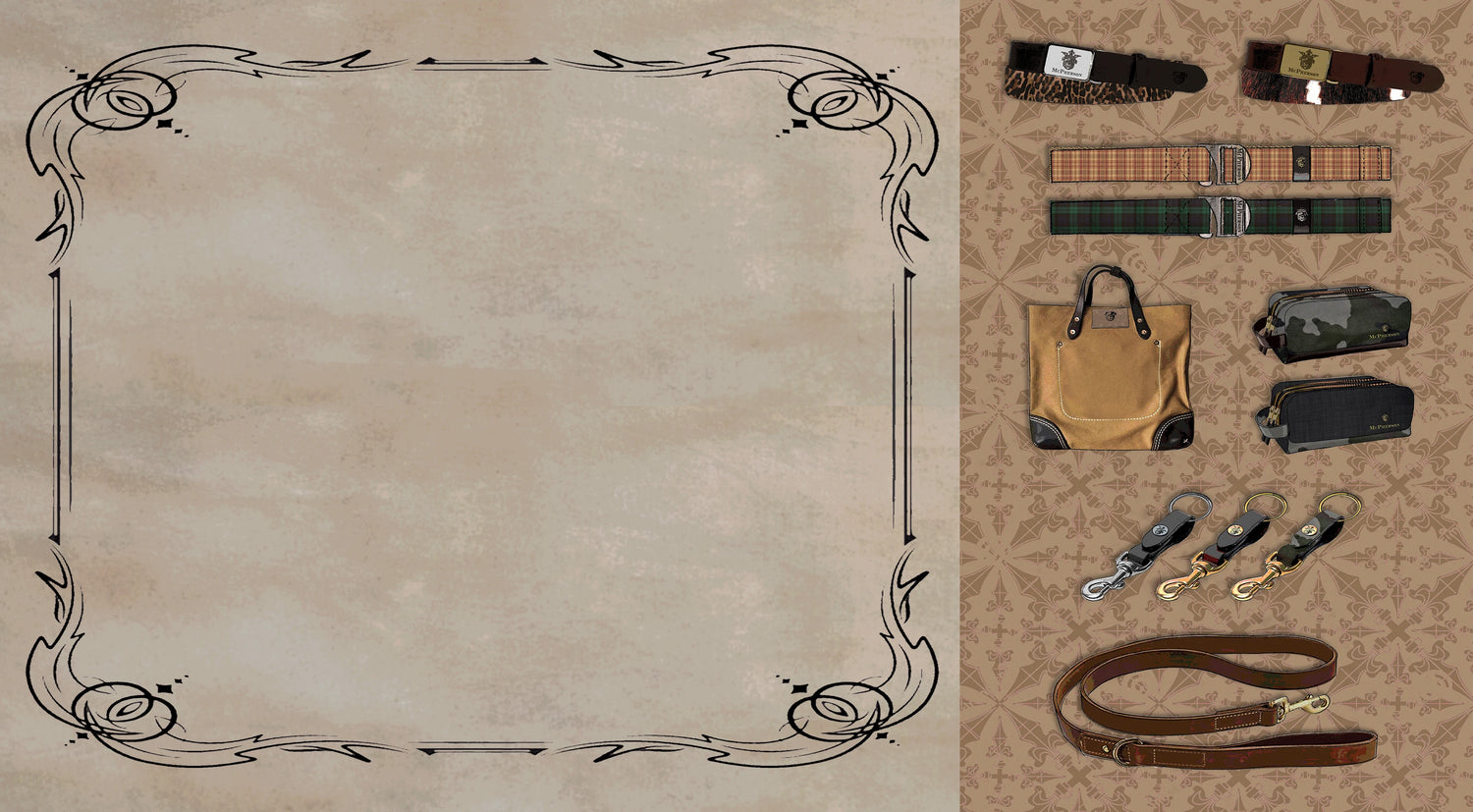 McPherson Products
The McPherson product line is comprised of imaginative belts and accessories designed for those seeking creative reinterpretations of classic designs.  For example, all belts make a statement with a wide width of 1 5/8". Our belts are constructed without holes making wear adjustment precise irrespective of trouser fabric thickness and personal preference.
The accessory collection covers a broad range of products ranging from a variety of carry goods including wallets, cases and bags to dog leashes and collars.  
Materials are selected to balance durability and style. Simply put, Tug McPherson designed the line for the bold-those who want to express their individuality in what they wear and use.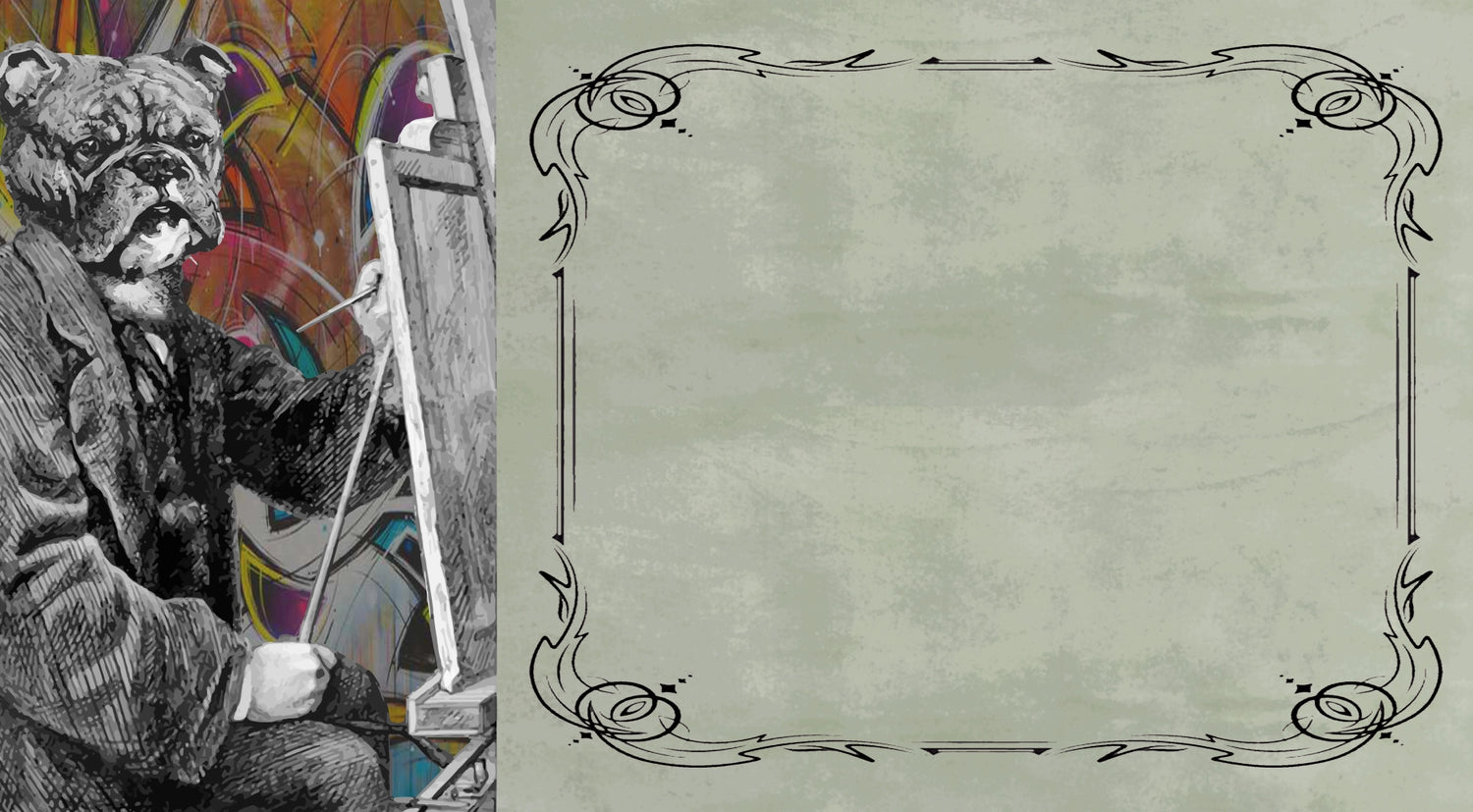 Artistry and Quality Without Compromise
The McPherson Collection is an assortment of handcrafted, ruggedly-refined belts and accessories produced by artisans engaging modern manufacturing practices and old-world techniques. McPherson insists upon combining impeccable quality with imaginative artistry to create a unique presence in the marketplace. Design inspirations are drawn from a wide array of sources ranging from vintage American fashion to rock and roll influences. Each item within the collection is original and intended to reflect the unique personality of those that choose to wear McPherson.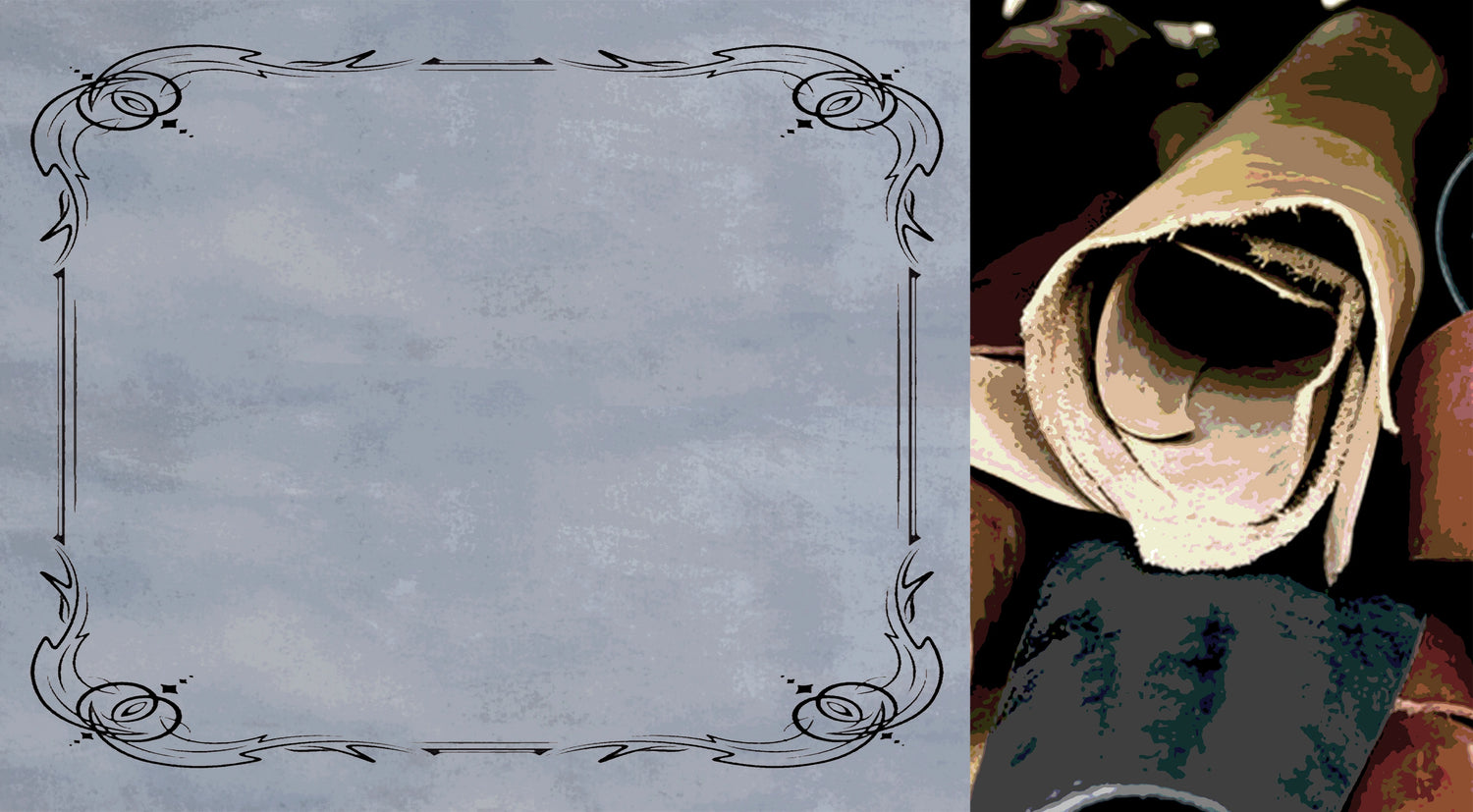 Best Materials in the World
McPherson is insistent upon selecting the best materials available worldwide. Our leather is developed and purchased from generations-old American and Italian tanneries. Each skin is chosen with the utmost care for its consistency, character and handmade quality. Most selections are vegetable-tanned using natural ingredients that will develop a rich patina and age gracefully. Fabrics are woven in the finest mills spanning the globe from Scotland to India to Thailand. All findings including buckles, zippers, snaps, screws and logo decorations are solid brass and custom designed by Tug McPherson to be distinctive and reliable.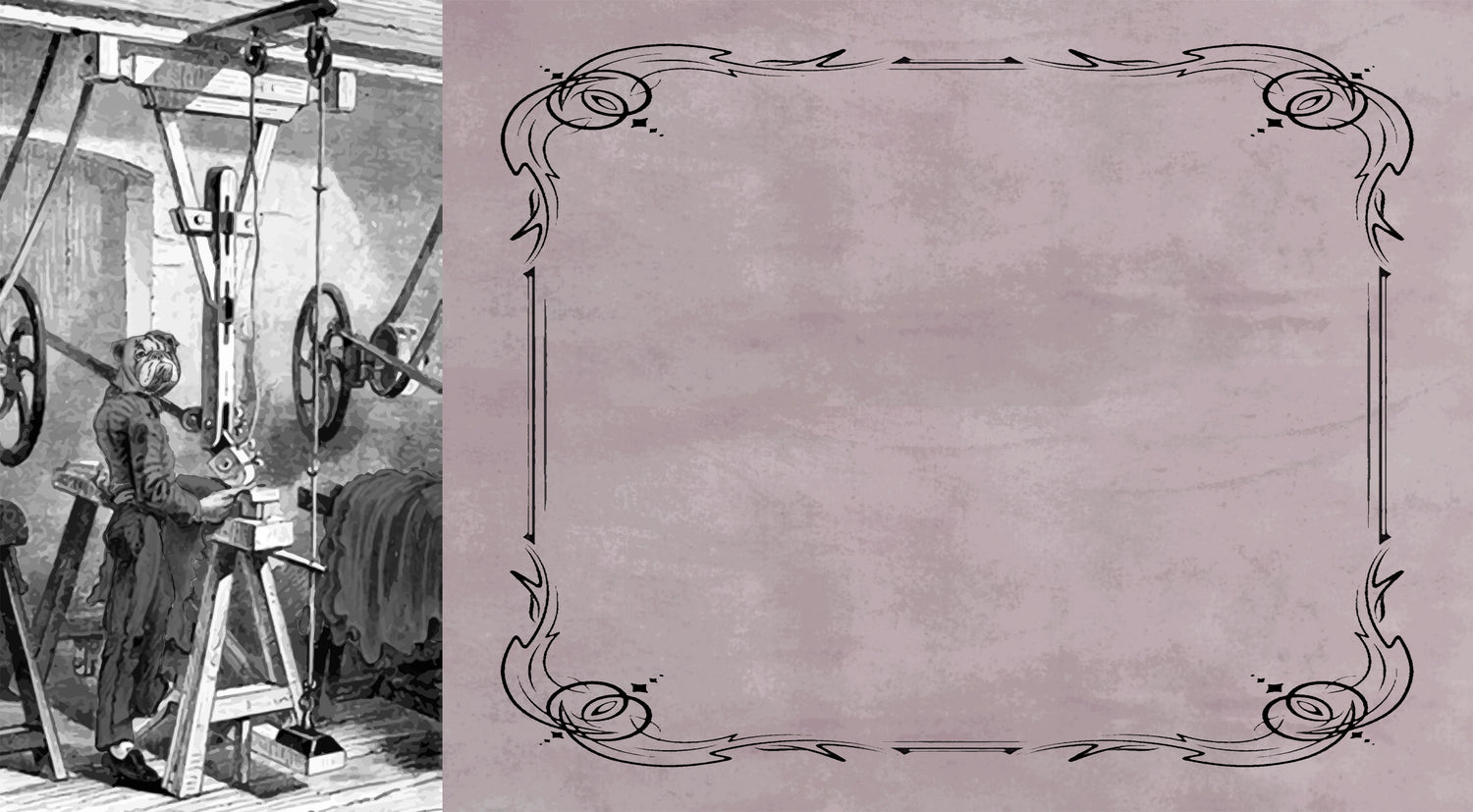 We Stand Behind What We Make
With proper care, our products are made to last for generations and will become treasured heirlooms. Before a McPherson belt or accessory leaves our factory, it is carefully inspected to ensure the construction precisely meets our standards. Should a McPherson product fail through normal use, please return it for repair or replacement.